Amelia Gandomi Lewis
... owner and coach of Advance Yourself Coaching, assists individuals and groups to realize their full potential by connecting to their core values and developing their personal and professional skills and tools, resulting in greater joy and fulfillment in their lives.


Are you a motivated professional looking to maximize your potential and to advance your life and career? Advance Your Life and Career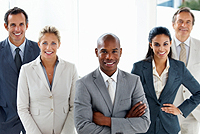 Are you an Executive or HR Professional seeking to evolve your company into a 21st century organization? Advance Your Organization
What is Coaching?
Coaching is "partnering with clients in a thought-provoking and creative process that inspires them to maximize their personal and professional potential."* A coach is someone who will help you create a vision, articulate your goals, define strategies and plans, and help you stay accountable to those commitments. Read what clients are saying about Advance Yourself Coaching.